October 20, 2018
Our family is sad to announce the passing of our father and grandfather, Howard Arthur Waite. Art was born in Trail on February 8, 1934 and passed away at the Kootenay Boundary Regional Hospital on October 20, 2018.

Art worked hard at an early age delivering meat for Urquhart's. He was later involved with more deliveries for Daloise Wholesale. Art spent most of his career selling auto parts. First with Speedway Automotive, then on his own as Art's Auto Parts. He was an avid golfer, handyman and woodworker. Art spent most of his retirement in his shop making toys for his grandchildren, and other various projects for his extended family.

Art is survived by his wife of 60 years, Annie Mary Waite and four sons; Gerry, Larry, Rob and Kelly, grandchildren; Garrick, Isaac, Joanna, Jessie, Anika, Jennifer, Tim, Darcy and Owen as well as great-grandson Garrett. He will also be missed by his brothers Bill and John and sister Connie. Art was predeceased by his parents Howard Wesley and Ada Viola, and sisters Agnes and Frances.

A Mass of Christian Burial will be held at Holy Trinity Catholic Parish in Trail on Saturday, November 3, 2018 at 1:00 pm with Father Ron Dechant, Celebrant.

Alternatives Funeral and Cremation Services has been entrusted with arrangements.

As an expression of sympathy, donations in Art's name may be made to the Kootenay Boundary Regional Hospital Health Foundation at 1200 Hospital Bench, Trail, BC, V1R 4M1 or online at www.kbrhhealthfoundation.ca or to the Heart and Stroke Foundation at 4 - 1551 Sutherland Avenue, Kelowna, BC, V1Y 9M9 or online at www.heartandstroke.ca

You are invited to leave a personal message of condolence at the family's online register at www.myalternatives.ca.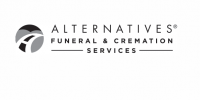 Alternatives Funeral & Cremation Services