A University of British Columbia student is just weeks away from biking 900 kilometres in the scorching heat, along roads notorious for their accident rates, to draw attention to the people bearing the brunt of climate change.
Setting off on May 1, international economics undergrad Bashar Rahman will cycle from the city of Tetulia at the northern tip of Bangladesh to Teknaf at the southern-most point of the country.
Bangladesh is considered the seventh most vulnerable country to climate devastation in the world, according to Germanwatch's 2021 Global Climate Risk Index. It endured 185 extreme weather events between 2000 and 2009 and scientists have predicted that by 2050, one in seven citizens will be displaced.
Knowing this, Rahman says he was shocked to find what a meager platform his home country was given at the United Nations Climate Change Conference last year, compared to wealthier and less severely impacted nations. Rahman, who attended the event in Egypt as an undergrad representative from UBC, says Bangladesh – a country of 170 million people – had fewer delegates than Quebec.
"That definitely changes the dynamic of how the conversations are being made," he says.
The focus, Rahman found, tended to be on countries in the Global North.
The 21-year-old is determined to change that. He and a friend will be using the cross-country cycling trip to speak with Bangladeshis about climate change and turn what they discover into a documentary.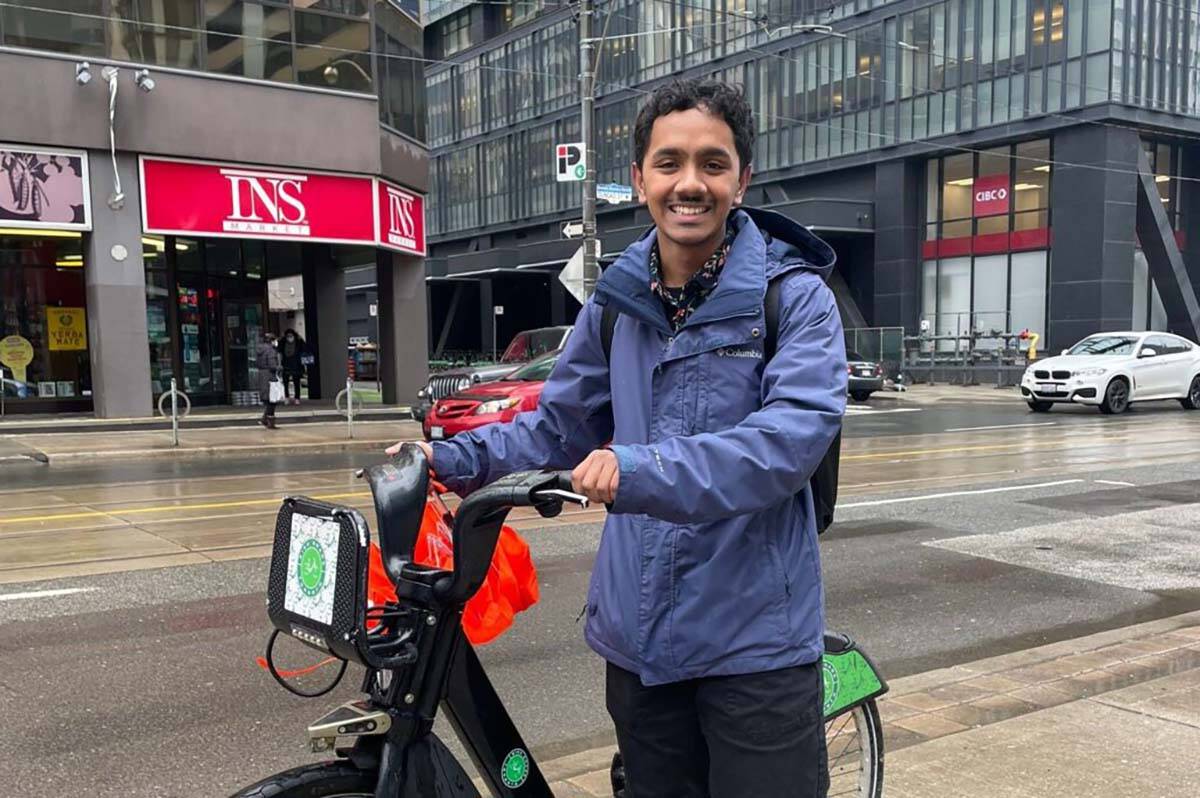 The trip is certain to be difficult. Bangladesh averages day-time highs in the 30s in May, but has already seen several weeks in the 40s this spring. Temperatures may drop into the high 20s at night, but Rahman says he's unlikely to encounter fans, let alone air conditioning.
He's also concerned about the political climate and the dangers of biking on Bangladesh's roadways, but Rahman says the risk is worth it to him if he can get more attention on his people.
"This is my country, these are our stories, and these have to be highlighted at a global level. If it means that I have to face some challenges, if it means the risk of death, I think it's still important for us to do it. Because if not now, when?"
Rahman says he's expecting to hear many stories of homes and livelihoods lost to weather events and the economic toll that's taken on individuals and families. He says there will be stories less obviously connected to climate change as well – families who can't afford education for their children anymore or who send off their young daughters to be child brides so they have one less mouth to feed.
They're stories that Rahman says he feels a personal responsibility to share, as someone who earned a full scholarship to UBC and is in a privileged enough position to gather and spread them.
"I am able to move around, but billions of people around the world – not just in Bangladesh – don't have this luxury."
Rahman will be documenting his journey at storiesofchange.co.
---
@janeskrypnek
jane.skrypnek@blackpress.ca
Like us on Facebook and follow us on Twitter.