A Surrey murderer has died in prison while serving a life sentence for the 1998 murder of Vic Fraser, a man he brutally stabbed to death in Bridgeview.
"It's finally over for our family," the victim's sister, Jeanie Fraser, told the Now-Leader on Thursday. "I had the fear of him getting out."
Friday will mark 25 years to the day her brother was killed.
"I just spent the morning bawling my head off. It destroyed our family."
Gary Donald Johnston was found guilty of second-degree murder and sentenced in November 2011. The trial, in B.C. Supreme Court in New Westminster, heard Johnston stabbed Fraser nine times, breaking off knife blades in his neck before bludgeoning him with a flowerpot, booting him in the ribs and making off with his wallet.
The court heard Fraser, a 42-year-old crane operator from New Westminster, had interrupted Johnston while Johnston was burglarizing a little yellow bungalow Fraser's sister owned in Bridgeview on March 10, 1998. Fraser died of massive blood loss.
"The impact on family and friends has been immense," Justice Robert Crawford noted at the time. He wondered why Johnston resorted to killing the witness in cold blood when he was caught ransacking the house.
"Why not just bare-face the situation and walk out?"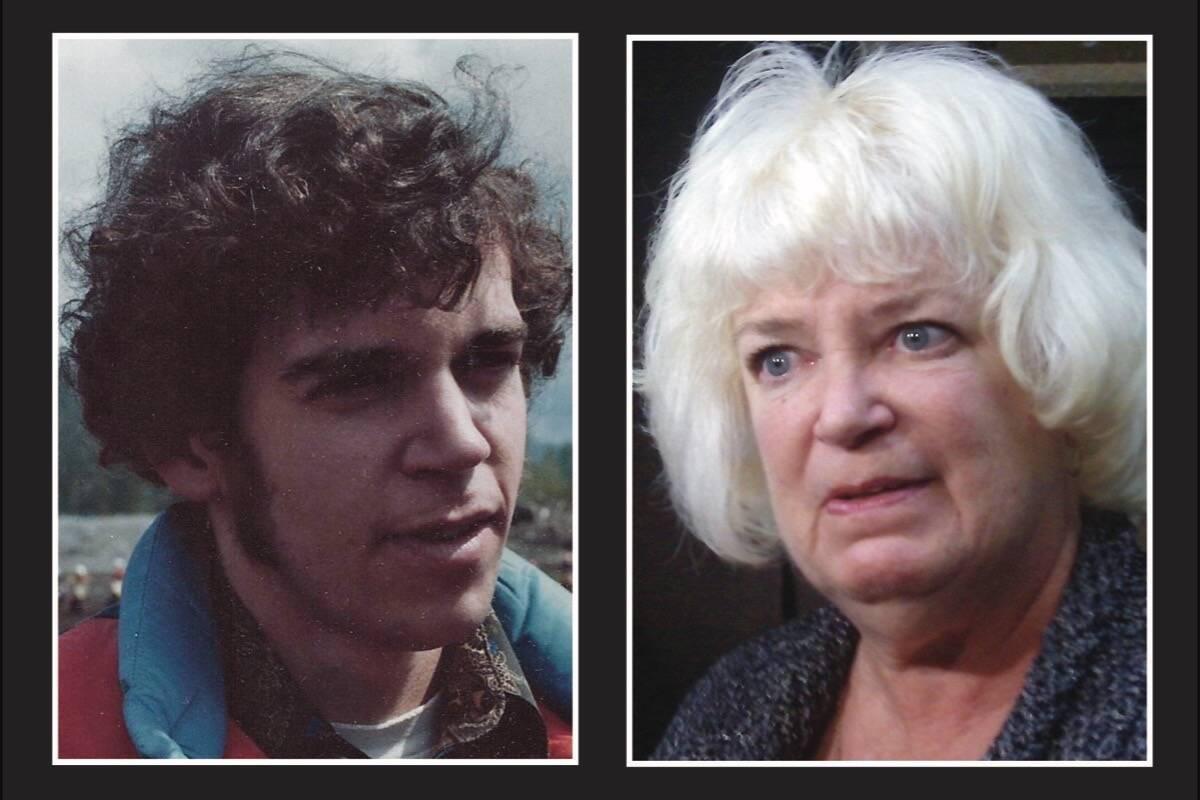 The Correctional Service Canada issued a news release that Johnston died on Sunday, March 5 while in custody at Mountain Institution in Agassiz.
"As in all cases involving the death of an inmate, the Correctional Service of Canada (CSC) will review the circumstances. CSC policy requires that the police and the coroner be notified," it reads.
Jeanie Fraser noted that had Johnston not died, he was up for day parole on Sept. 24, 2023.
"I was scared," she said. "I'm just happy it's over."
After Vic Fraser's death, Johnston made his way to Regina where, eight-and-a-half months later, he stabbed caretaker Wayne Griffith multiple times in the neck, wrapped his body in plastic and dumped it in a desolate field.
Originally charged with second-degree murder in that case, Johnston pleaded guilty to manslaughter and was sentenced to 10 years, plus time served. He did seven.
Undercover police posing as an organized crime gang in what's known as a "Mr. Big interview" approached Johnston when he was on parole and roughly 60 scenarios were enacted in Ontario and Quebec, over six months, to win his trust. The 2011 trial heard that during their last scenario Johnston told the undercover cops that he'd stabbed Fraser about 30 times in the throat, and also offered to carry out killings for the bogus crime syndicate. He was arrested immediately after that.
The killer's life-long criminal record began at age 18 and in the years that followed he was convicted, sometimes on multiple occasions, of burglary, assault causing bodily harm and extortion, besides the Saskatchewan manslaughter conviction and his murder conviction in the Fraser case.
---

tom.zytaruk@surreynowleader.com
Like us on Facebook Follow us on Instagram and follow Tom on Twitter