Taking advantage of a break of sun on Sunday (May 21), the Kootenay Robusters woke their dragon boat from its winter slumber and pulled it from its lair onto a new dolly, designed and constructed by longtime supporter John Tourcotte.
The Robusters found that rolling the boat to the water's edge wasn't difficult, since Christina Lake had crossed the lawn in front of the new boat house and was lapping at the ramp just below the new structure.
Once the boat was in the water, the 12 paddlers present couldn't resist going for a trip around the south end of the lake.
"This was one of the best early season paddles we've ever done," shares Joy Anderson, coach and steer-person.
The team is planning on an opening ceremony sometime soon, but meanwhile the Robusters are busy recruiting new paddlers.
Women are welcome to join the team or at least come out to give the lifelong sport of dragon boating a try.
Interested? For more information call: Trail (250.364.0993); Rossland (250.362.5289); Castlegar (250.365.3794); and Grand Forks, Christina Lake (250.442.6102).
The Robusters' boat house, built after years of fundraising and support from local organizations, individuals and businesses, made the 2023 seasonal launch the smoothest ever.
The last step in construction will be siding for the building and a large decal for the front door that will list those who made significant contributions to the project.
For more information visit: kootenayrobusters.com.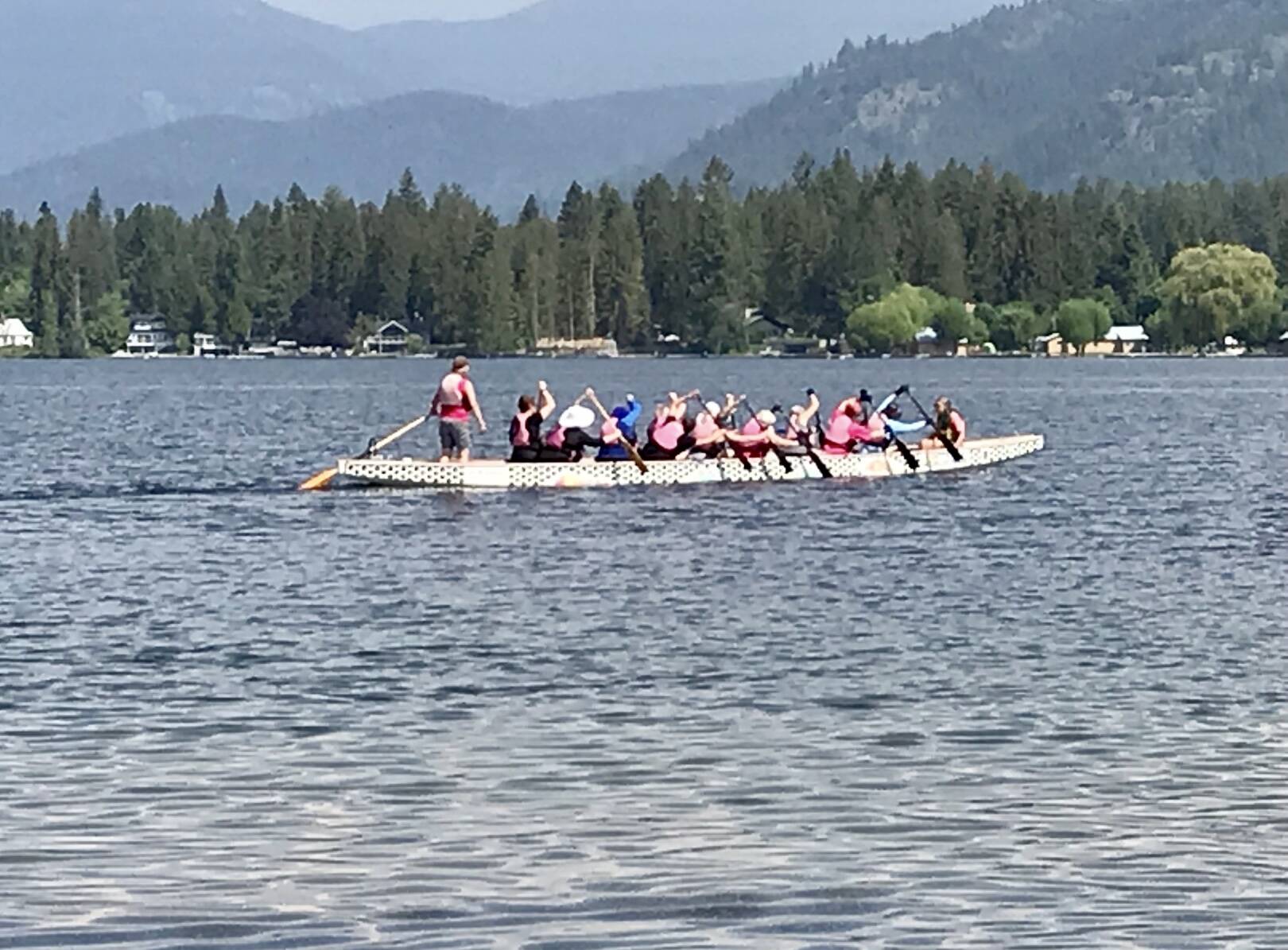 About the Kootenay Robusters:
The Kootenay Robusters is a non-profit organization for breast cancer survivors and associates to experience physical, emotional, spiritual and mental wellness at a level that they find comfortable and personally challenging.
Through the paddling experience, their aim to raise awareness of breast cancer and the uplifting truth that there is life after breast cancer.
The Kootenay Robusters began in early 2001, the brainchild of a Trail nurse and breast cancer survivor. After hearing about the 'Abreast in A Boat' teams, she and several other women whose lives had been touched by breast cancer decided to start a local team and so, with no dragon boat, no paddling experience, and the closest lake miles away, the Robusters team was formed.
Women from the Kootenay communities of Trail, Castlegar, Rossland, Christina Lake and Grand Forks came together, with the initial goal of competing in Vancouver's dragon boat festival in June. Members included both breast cancer survivors and associate paddlers who joined to support the survivors.
The women embarked on a strength and fitness program, and after leasing a dragon boat from the coast, began paddling in late May on Christina Lake. With just one month's training the team headed to Vancouver. In September the team raced in Kelowna, placing 2nd in the Breast Cancer Challenge race.
Dragon boats and breast cancer
The association between breast cancer and dragon boats goes back to 1996. At that time it was widely held that repetitive upper body movements led to lymphedema, an irreversible swelling of the arm and chest that is a common complication of breast cancer.
A Vancouver sports medicine physician, Dr. Don McKenzie decided to test this belief by conducting a medical study of 25 women, who began an exercise training program involving dragon boat paddling. The results of the study indicated that repetitive upper body exercise like paddling does not cause lymphedema, and the myth was laid to rest.
The first dragon boat team, 'Abreast In A Boat', has served as inspiration for teams not only in B.C.but around the world. What began as a study has grown into a network of women who are increasing awareness of breast cancer, exploring their limits, building strength and physical fitness, and providing each other with emotional support and camaraderie.
There are now more than 50 breast cancer survivor teams world-wide, competing at many Canadian and international dragon boat festivals while raising breast cancer awareness.