The future is uncertain and complicated for an Abbotsford family with a sick little boy.
Bowin Funk, 7, has a rare disease called adrenoleukodystrophy (ALD). The genetic disorder is causing lesions on his brain, and the clock is ticking at an unknown pace.
His mother Chantel Funk laid out the overwhelming predicament that the family is in due to the genetic disposition to ALD, the lack of screening for it in Canada, and the exorbitant cost for the best treatment in the United States.
"It's very complicated," she said.
Bowin needs a bone marrow transplant as soon as possible to save his life and hopefully stop the progression of this disease. The family found out about it on June 15, and the only reason he even got the diagnosis was because other health issues the young boy has means he has had regular MRIs.
One of Abbotsford's emergency room doctors was able to give them the diagnosis, but it came with the news that the erratic disease could progress quite quickly.
Chantel and her husband Jason, who are adept at advocating for Bowin's health, threw themselves into the research and found out that ALD is being treated with some level of success by a doctor in Minnesota. But this is expensive, extensive treatment that would require the family to uproot for at least seven months.
Families in the past have been hit with costs of up to a million dollars. The Canadian government will likely take a long time to decide whether to cover any of the costs, Chantel said, and in the meantime Bowin's brain is being damaged by lesions.
"His brain is already being damaged by it," she said.
Just days ago, the family learned that ALD can be treated in Vancouver by the bone marrow transplant team at BC Children's Hospital, but there are still a lot of unknown factors that will help weigh their decision.
It's such a rare disease that it affects only about one in 15,000 babies. Further complicating matters, by the time Canadian children are diagnosed, they're already symptomatic and less likely to have treatment. That means doctors here are less practised in treating ALD.
In the United States where the screening is widespread, doctors can begin planning treatment and watch for progression right from a child's birth. They can also start looking for a bone marrow match at birth, well before the disease progresses.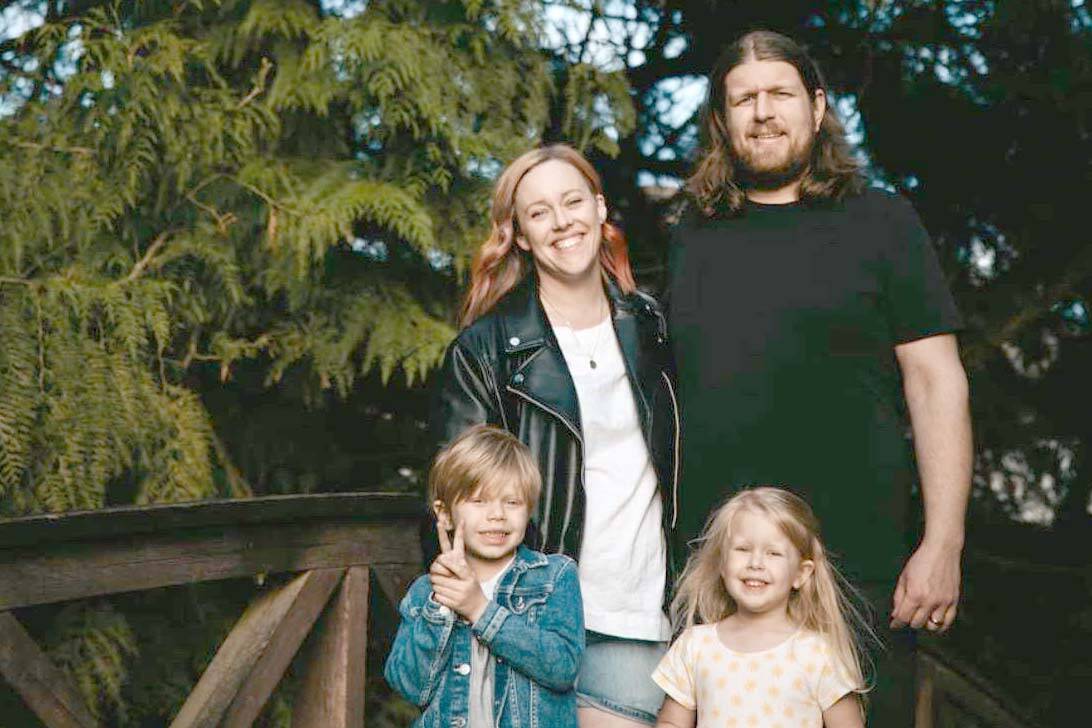 Bowin didn't have that benefit, as a Canadian, but the Funks are holding out hope for him. They are trying to enjoy a bit of summer as they can, visiting the water park with their son and his four-year-old sister, Harbor.
Their friends are helping with a GoFundMe campaign to raise money to help them through whatever comes next, whether it's long-term treatment in Minnesota or Vancouver. The GoFundMe is titled "Bowins ALD Fund" and is nearing $10,000 in donations, with a goal of $25,000.
Then there is the matter of a bone marrow match. Bowin has a very rare HLA marker in his blood that is making finding a match difficult. But the family is meeting with the bone marrow transplant team on Friday and hoping to hear good news.
Meanwhile, the pool of donors could always be bigger and they are hoping that by sharing their story, more people will go through the screening process set via Canadian Blood Services.
Everyone is working hard to save Bowin's young life, and the transplant team in Canada has applied for out-of-country funding if the family chooses to travel for treatment.
But they can't even get a consult in Minnesota without travelling there in person, and Bowin's immune system is already compromised.
Even with successful treatment, Chantel said, his genetics will still make him susceptible to disease progression into his adult years. And the months ahead will include chemotherapy, loss of work, trying to run a business from afar, and the family being separated to reduce germs being shared.
"We've been in and out of hospitals for years," Chantel said. "I feel confident I could handle just about anything as far as advocating for him. But it feels a little more heavy in the sense that right now we are trying to give him the best of his bucket list in case anything bad happens."
Regardless of what the long-term future brings, they do know the next few months are going to be some of the toughest ever.
"We are just enjoying this season as much as we can, trying to make the most, with this underlying tone of not knowing what this next season is going to bring," she said.
Finally, they are hoping that sharing their story will perhaps bring about a change in Canada, where treatment is covered or screening is commonplace.
To learn more about becoming a stem cell donor to help people like Bowin get a second chance at life, visit the Canadian Blood Services website under "stem cell donation eligibility."
---
@CHWKcommunity
jessica.peters@abbynews.com
Like us on Facebook and follow us on Twitter.