When Benny Chong turns off the lights and locks the front door of his downtown Trail restaurant on March 31, it'll be the last time.
Yes, Canton Café is closing for good after 53 years.
While it's sad news for countless fans of his Cantonese fare, it's happy trails for Benny and Ursula Chong.
They are retiring and moving to Vancouver to be closer to their daughter, two sons, and extended family.
"I've done my job over 52 years," Benny told the Trail Times with the usual twinkle in his eye.
"Nobody works that long except (this) guy," he joked. "Time to retire and move closer to the family."
To say they've seen it all is an understatement.
The Chongs were there for the heydays when downtown Trail was bustling day and night; after shift changes, shows, concerts, and community happenings. Canton Café was the place to be when craving salty and sweet, especially after last call on the weekends.
The couple knew their patrons so well, oftentimes late-night diners came back the next day to pay if they ran out of money after an evening of libations elsewhere, but still sought some Canton knosh. Remember, this was pre-ATM days.
While the duo is always welcoming and upbeat, they have weathered gloomy times like the economic downturn in the late 1980s/early 1990s and most recently, the pandemic shutdown.
"They say I should write a book," Benny laughed. "(For the) history. And all my friends and customers want to know how I cook my (Cantonese recipes)."
Because Benny couldn't get kitchen help during COVID restrictions, he and Ursula kept the grill fired-up themselves, often serving up dozens and dozens of takeout orders nightly.
"It was just me and my wife here," Benny recalls. "Crazy, I said, 'I don't want anymore, I'll end up in the hospital!"
As retirement nears, what will he miss most?
"My friends in town," he said, Ursula nodding. "They are not just customers, they are like family."
Benny moved to Canada from Hong Kong in 1967 with his brothers and mother, joining his father who was already living in Toronto.
When he was finishing off Grade 13, Benny called an uncle in B.C. and asked him to keep an eye out for a restaurant to lease and/or buy.
Incidentally, Benny's uncle owned a restaurant at the junction of Highway 1 and Highway 97 in Cache Creek, which was such a hot spot back then that the business employed 40 or-so people.
So it was Benny's uncle who found him a restaurant— the Moonlight Café, formerly the Savoy Café — in this faraway city called Trail.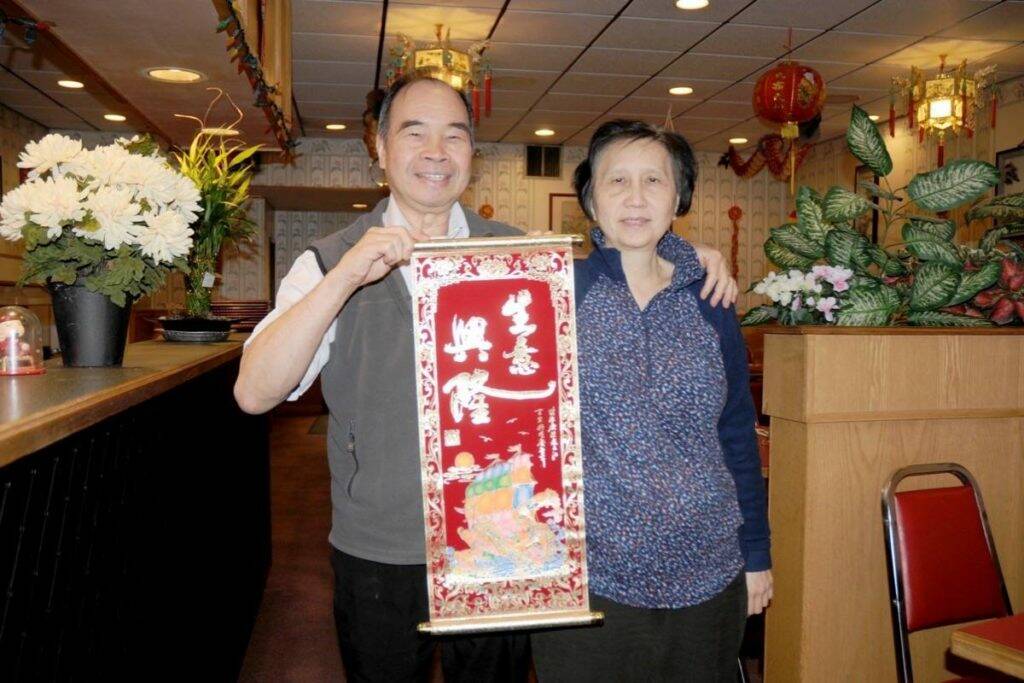 The young entrepreneur moved to town soon after, and on July 1, 1970, Canton Café was born.
The rest is history.
Wife Ursula moved to Trail from Hong Kong in 1980, and has been helping the business thrive ever since.
At first they lived above the restaurant, but when the three children came along, the family moved to Montrose.
After graduation the kids moved to the coast, so Benny and Ursula sold the house and moved back into the upstairs suite.
Over the years, the Chongs would close the restaurant for a month to spend time together. Already well travelled, they've been to Australia, Hong Kong, Europe, visited big cities across North America, and cruised to Alaska.
Now, they are looking forward to some down time in the Lower Mainland, reconnecting with extended family, and taking a trip or two to their favourite destination — The City of Lights, Las Vegas.
"We appreciate all the love and support you have shown us and we will miss you all," the Chongs share.
With only 16 days left and counting, now's the time to fill up on the #7 — or your favourite Cantonese dish — for one last service with a smile from Benny and Ursula Chong.
Since 1927, there's been a restaurant running from 1318 Bay Ave.
As the building was sold to an investor from outside of Trail, Benny couldn't say what the future holds for the soon-to-be former Canton Café.
---

newsroom@trailtimes.ca
Like us on Facebook and follow us on Twitter