The Public Access Protection Society (PAPS) has started a lawsuit against the Ministry of Transportation and Infrastructure around the decommissioning of Nine Mile Road south of Fruitvale.
Nine Mile Road is now impassable to emergency services and residents.
PAPS seeks judicial confirmation that Nine Mile Road is a public highway so that everyone can use the road again.
Although our legal fees are being provided for free by Morgan Blakley, we still need funds for this lawsuit.
If we cannot show that we can pay costs if we lose, we may not get the opportunity to have the case heard at all.
If PAPS wins, the money we raise will be used to take on other public access and maintenance issues in British Columbia.
There are significant public access and safety concerns.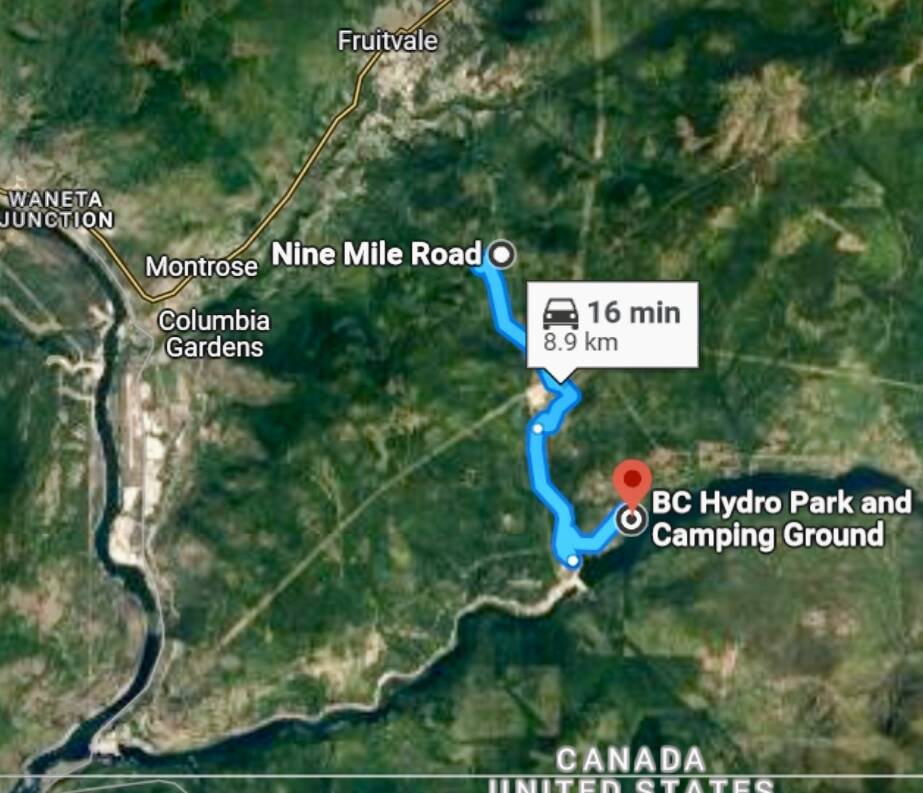 If Nine Mile Road is public, then the public should be able to use it and the government should fix it.
It is important that emergency vehicles can get through because it's faster access to some places around Fruitvale.
Government records including maps and financial expenditures reports, show Nine Mile Road as far back a 1900 when Nine Mile Road was known as Nine Mile Creek trail.
Section 42 of the Transportation Act and section 4 of the Highway Act make roads public if enough public money is spent on the road.
The records show significant public money being spent on Nine Mile Road, so the road should be confirmed public.
We need the courts to do that so that the public knows its access rights.
The Public Access Protection Society is a non-profit organization whose objectives include advocating for, and facilitating access to, all public roads and trails in British Columbia and ensuring the government properly maintains such roads and trails.
PAPS legal efforts are being supported by lawyer Morgan Blakley of Columbia Valley Law Corporation.
He is providing his services for free on this important public issue.
Open Nine Mile Road!
Thank you for you help.
Email: public.access.protection.bc@gmail.com.
Solidarity,
Public Access Protection Society
Lindsay Kenny, president